Can Casadella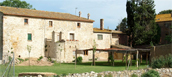 Our house retains all the charm of a typical peasant farmhouse with its characteristic rustic atmosphere, combined with all the comforts of today, make it become an ideal place for a rural getaway.
Photo Gallery »
Location map »
Mas Pareta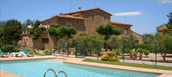 Mas Pareta, a farm property with a typical Catalan stone house, is situated in Fonolleres (Parlavā) in the Baix Empordā area.
Photo Gallery »
Location map »
Els Masos d'en Coll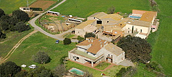 The house, an imposing Masia built in the eighteenth century, is at the top of a hill from where Llabiā currency and the people of the Roman temple of the thirteenth century nave with absis semicircular.
Photo Gallery »
Location map »